16 Jan 2020
How Domino's Digitally Transformed Their Way to Market Leaders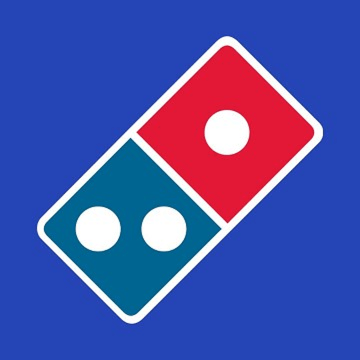 Defining Digital Transformation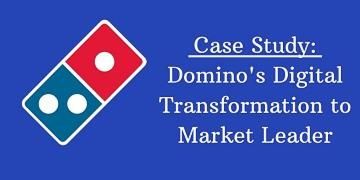 Digital transformation is a term that gets mentioned a lot these days. Definitions tend to vary but overall, it refers to the process of using digital technologies to overhaul business processes, cultures and customer experiences in response to new business and market requirements.

Digital transformation often gets confused with two other terms - digitisation and digitalisation, which are both different. Digitisation refers to the process of turning analogue, paper-based files into digital files, such as by using a scanner to convert a physical print out into a PDF file.

Digitalization, on the other hand, refers to the adoption and/or improvement of digital technologies in order to further digitalise a business and capitalise on revenue-generating opportunities. The key difference, however, is that digital transformation is carried out with a view to improving customer experience and the business's operations, and is not done with the sole aim of upgrading existing infrastructure.

In this blog, we'll take a look at how and why Domino's Pizza underwent a process of digital transformation.

How Domino's Transformed It's Way To Market Leader

The Need For Transformation
The need for Domino's digital transformation came from various sources. On the industry side, Domino's Pizza's stock price hit an all-time low in 2008 and it's major rival Pizza Hut was outperforming it in the pizza delivery market. On the customer side, Domino's pizzas were not highly rated at the time, so the pizza itself needed to be improved.

Transforming Capabilities
In response to these customer and market changes, Domino's decided to pursue an ambition of being a leader in terms of its digital capabilities. To support a digital transformation, the company began investing heavily in digital technologies as well as marketing and software engineering staff to propel the company forward. The company also made sure all the top executives were on board with the new vision, as otherwise it would not be implemented effectively.

New Initiatives
The first two things the company did was upgrade its menu and recipes as well as introduce a new pizza tracker. The pizza tracker was an instant hit with customers, as it gave them a live status update of their pizza, letting them always know how close the pizza was for delivery.
A couple of years later, the company transformed its omnichannel approach. Currently, customers can order a pizza using multiple channels including chatbots, facebook messenger, twitter, voice assistants (Amazon Alexa and Google Home) in addition to the existing website and mobile app abilities.

The Result
The result of this transformation was Domino's achieved tremendous growth in their stock price in the year since 2010, and significantly outperformed some of the main tech brands including Amazon and Google. The company now sees itself as an 'e-commerce company that happens to make pizza' as opposed to a traditional pizza delivery company.